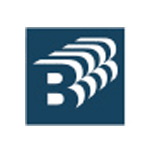 Warren Scott
Senior Project Manager | NG Bailey
"Trident Electrical carried out the whole electrical installation at the newly constructed Bridgwater Community Hospital for NG Bailey, which included containment for the whole electrical services including Lighting, External Lighting Small Power, Staff Attack, Security, Data, Fire Alarm, CCTV, Access Control. Wiring for Lighting both internal and external, Small Power including all Distribution Boards, switching control, generator control, included was third fixing all luminaires, accessories for the lighting and small power systems.
The Hospital was handed over on time and within budget which was recognised by Somerset NHS Partnership in which Trident played their part in the project including adding a complete Endoscopy department from the original design and within the original budget.
I found Trident very helpful in their approach to overcoming issues within the constraints on this particular project, and look forward to working with their team again"